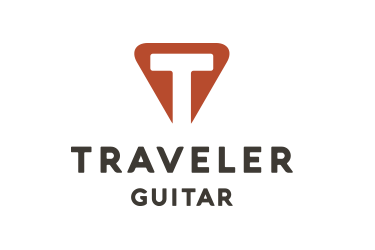 The Assignment
Traveler Guitar just needed some help with print advertising, but we really loved their team and their product so we made a few suggestions, and five years later we've been through a complete rebrand, changed the way they do business online, and helped them promote a truly outstanding Travel Guitar product line.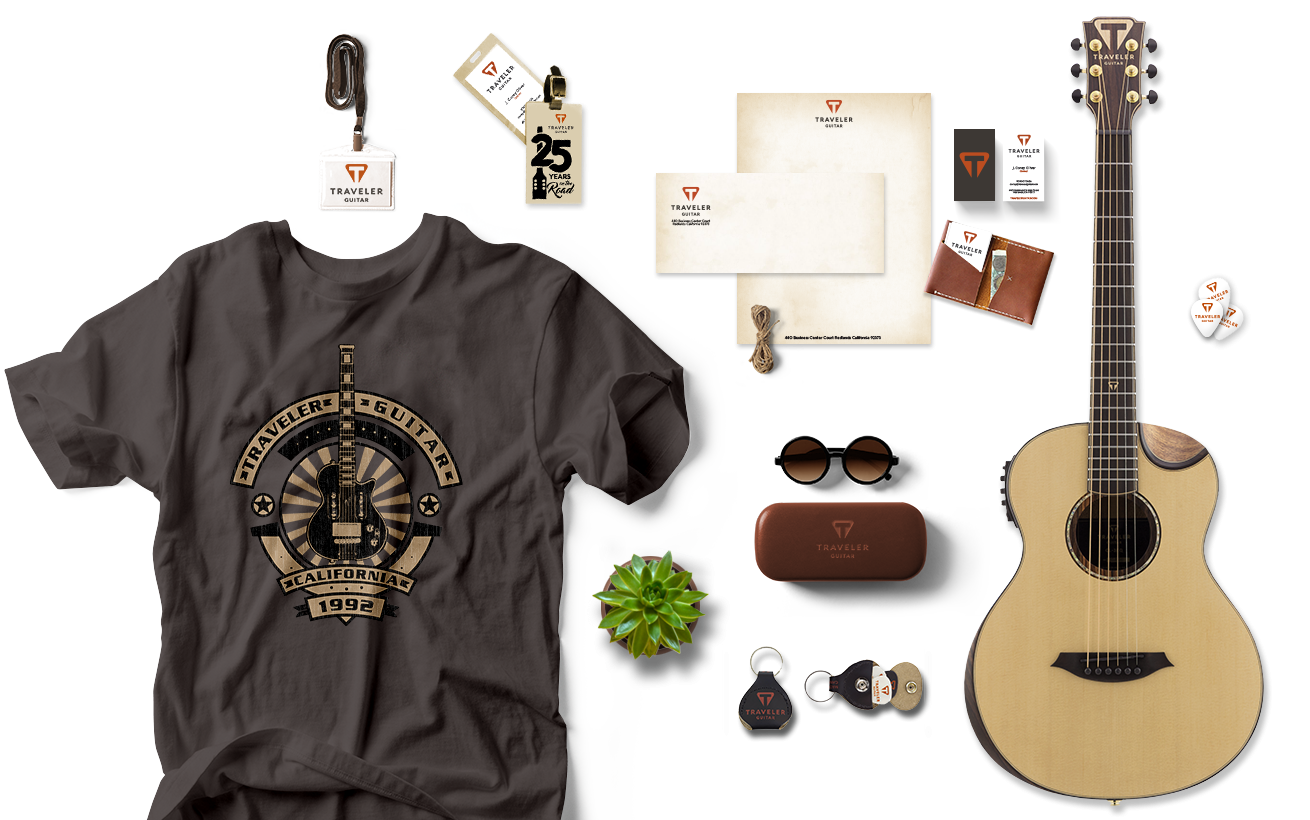 J. Corey Oliver
"I love that there's never any question about where we land on Agency689's list of priorities; regardless of how many clients they have, they always make you feel like you're #1. My team and I have an open and direct line of communication with all players in the firm and that makes it almost seem like we have an in-house ad division. Adam and Zander are thorough and passionate about everything they do, which results in top-notch work each and every time."
The Brand
Our first undertaking was the logo, the last one had been around for 20 years, and was not designed with online applications in mind. We see Traveler Guitar as a travel company for musicians rather than a guitar manufacturer, this inspired our logo to have a road sign feel as well as well as hint at a guitar pick. Our brand is constantly moving towards a travel and the player that wants to take their music with them wherever they may roam.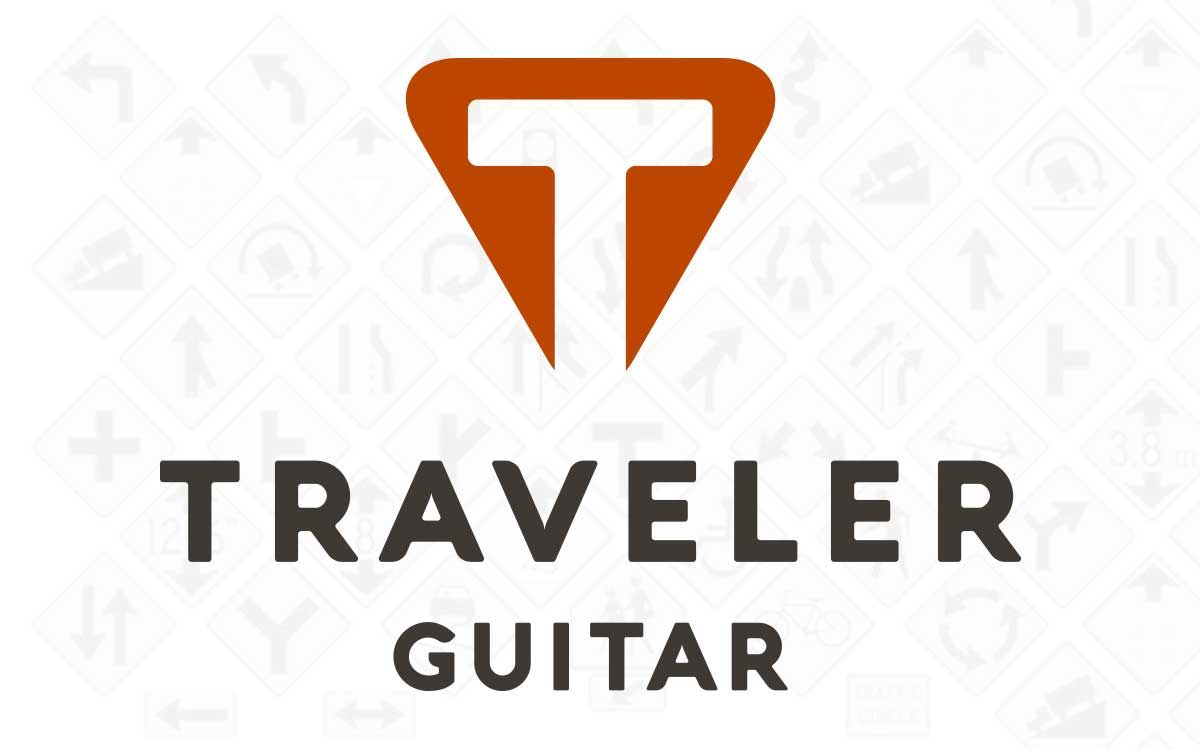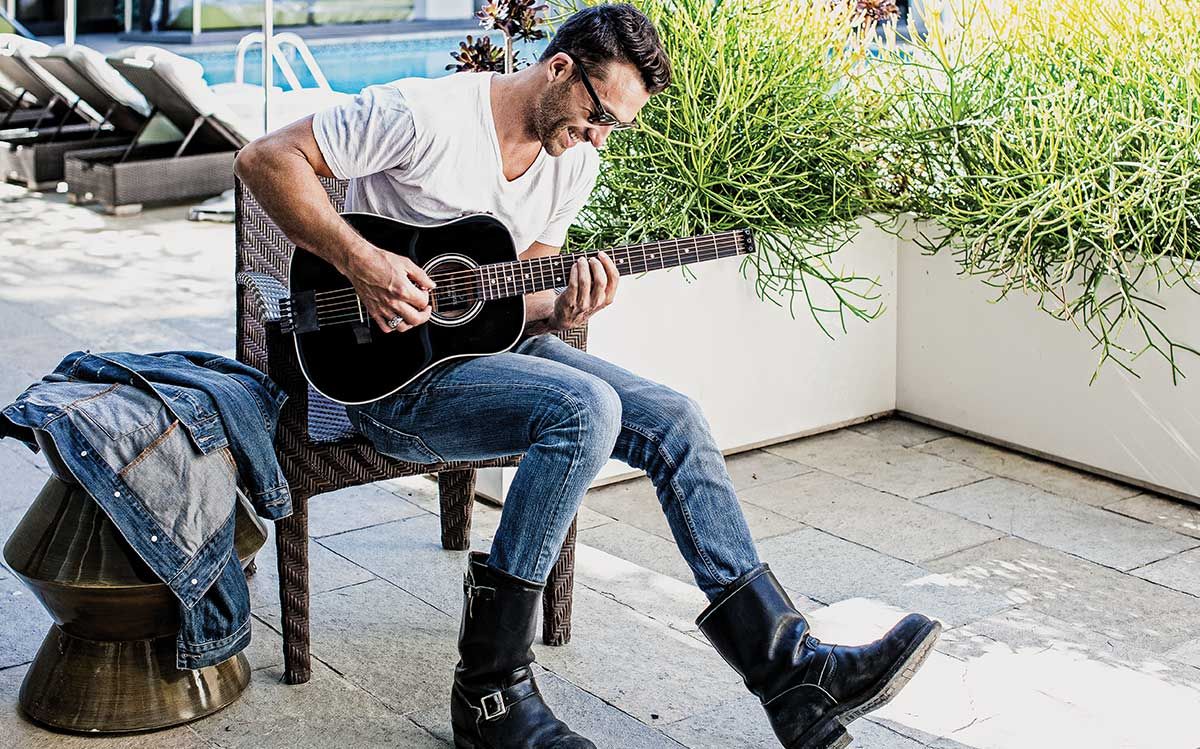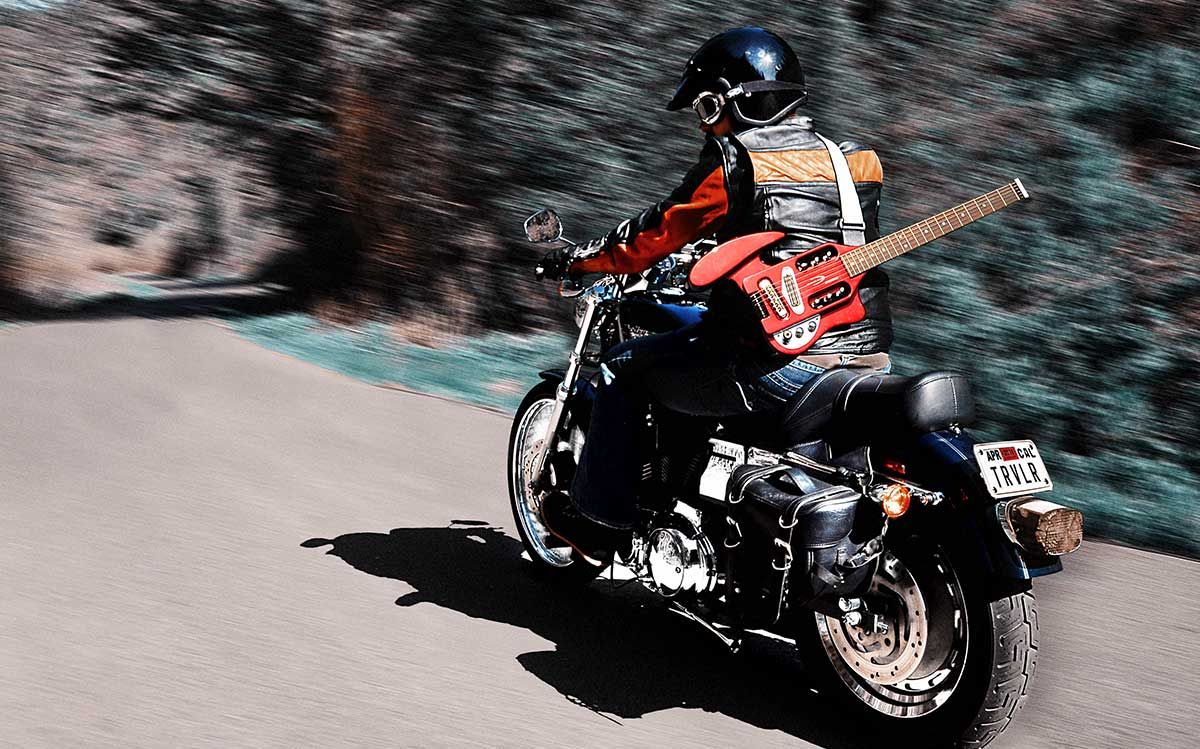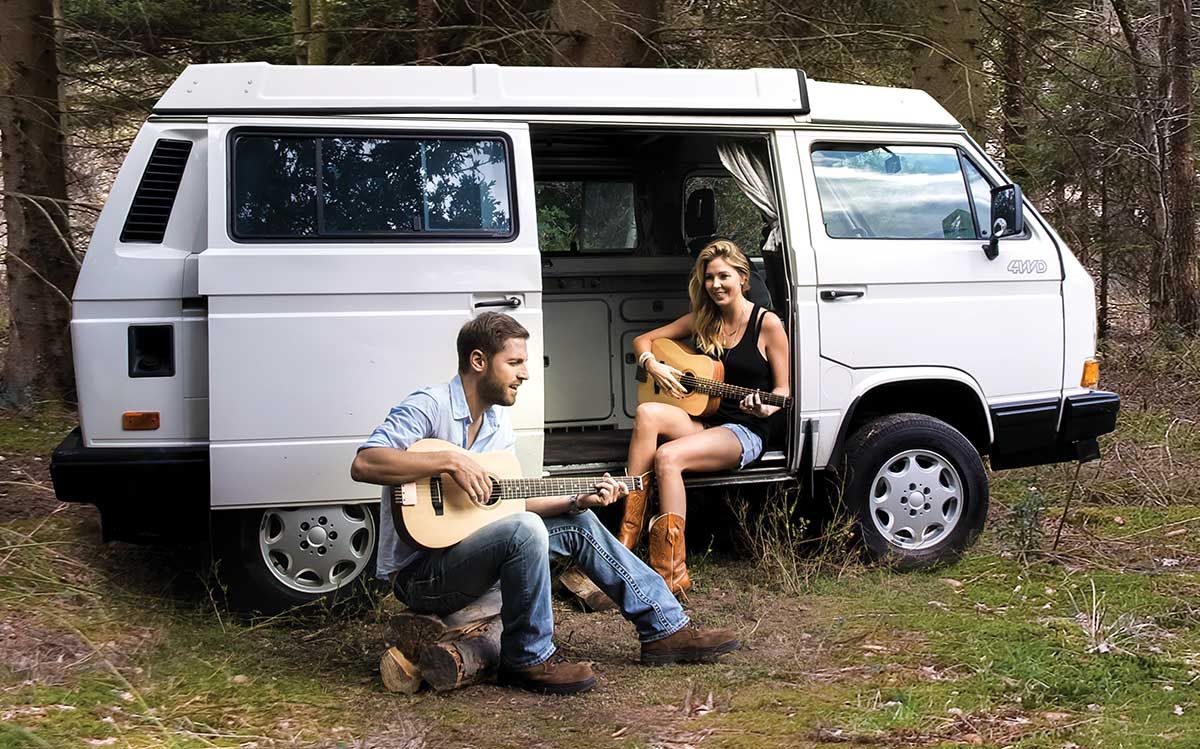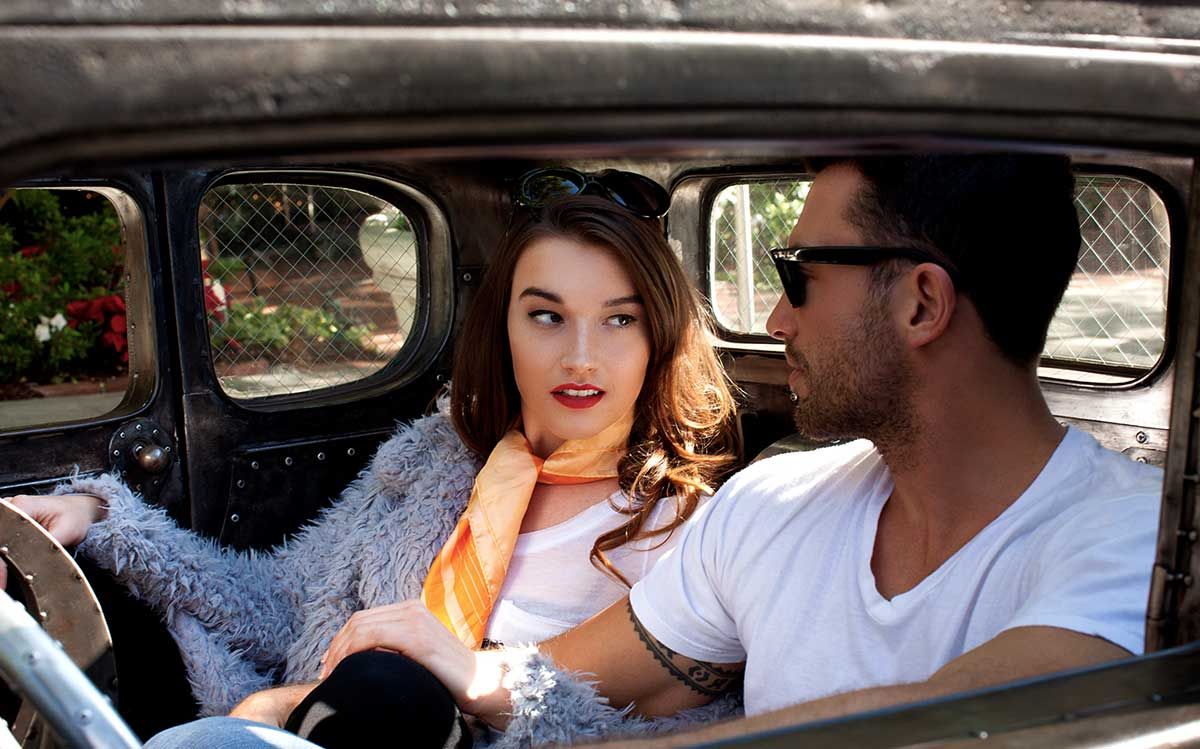 The Execution
Over the last five years, we've built a core brand for Traveler Guitar and we add to it each year. We begin the year with NAMM, the world's largest music trade show and create a booth and trade show materials typically including one to two new lifestyle photo shoots. We use that creative along with our past stable of imagery to continually update the website, advertising and brand material through the year.
We have created partnerships for Traveler with major hotels to get the product in the hands of traveling musicians and garnered both PR and locations for photoshoots from those relationships.
This year we are celebrating a quarter of a century of business. Our 25 Years On the Road Campaign not only marks Traveler Guitar's 25th Anniversary but reinforces the brand's exploratory spirit.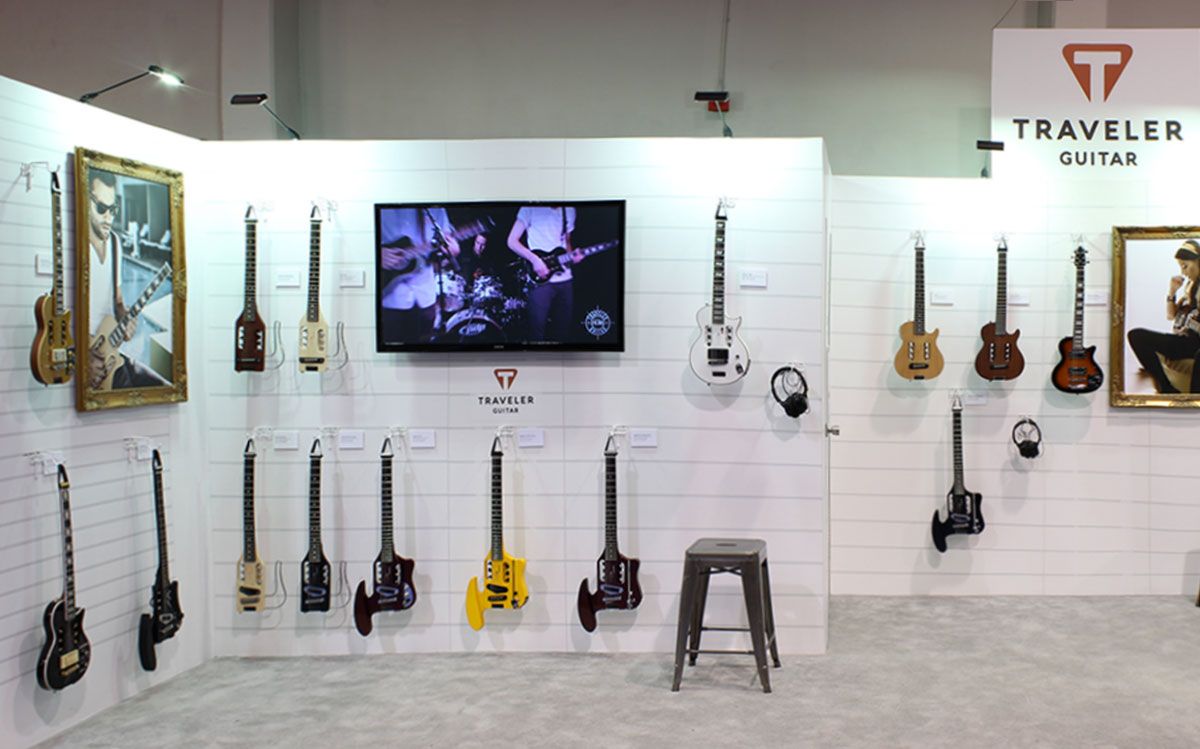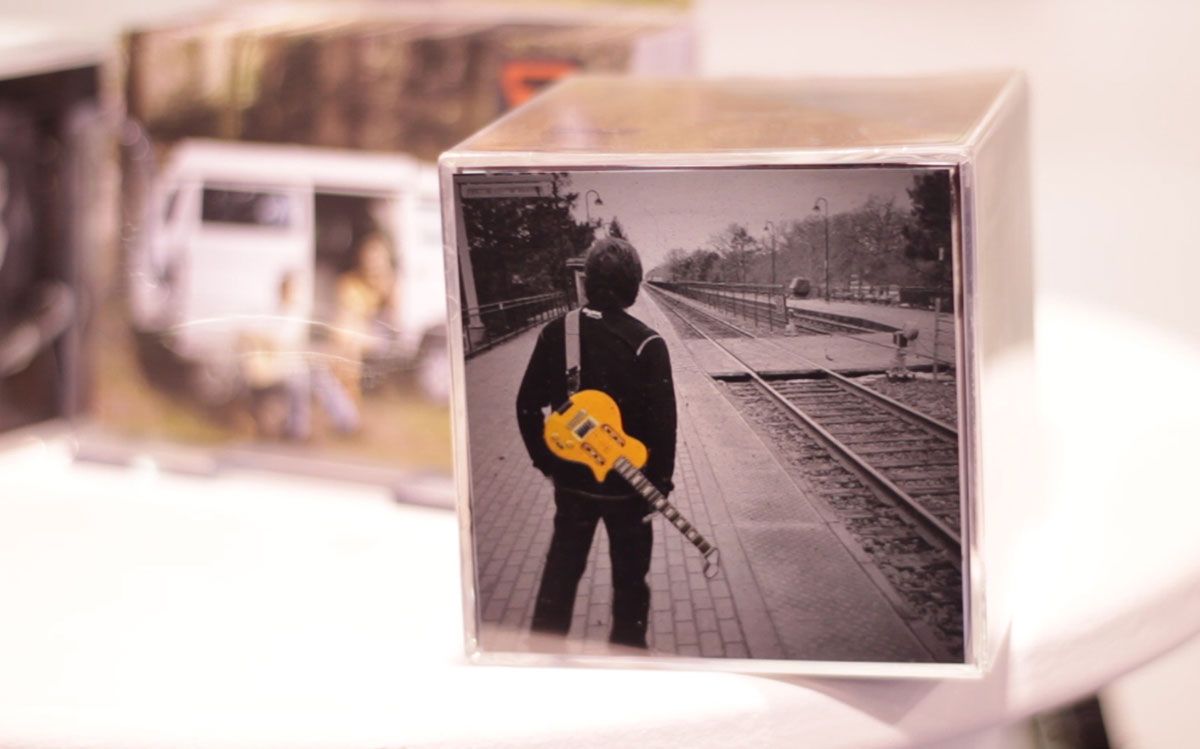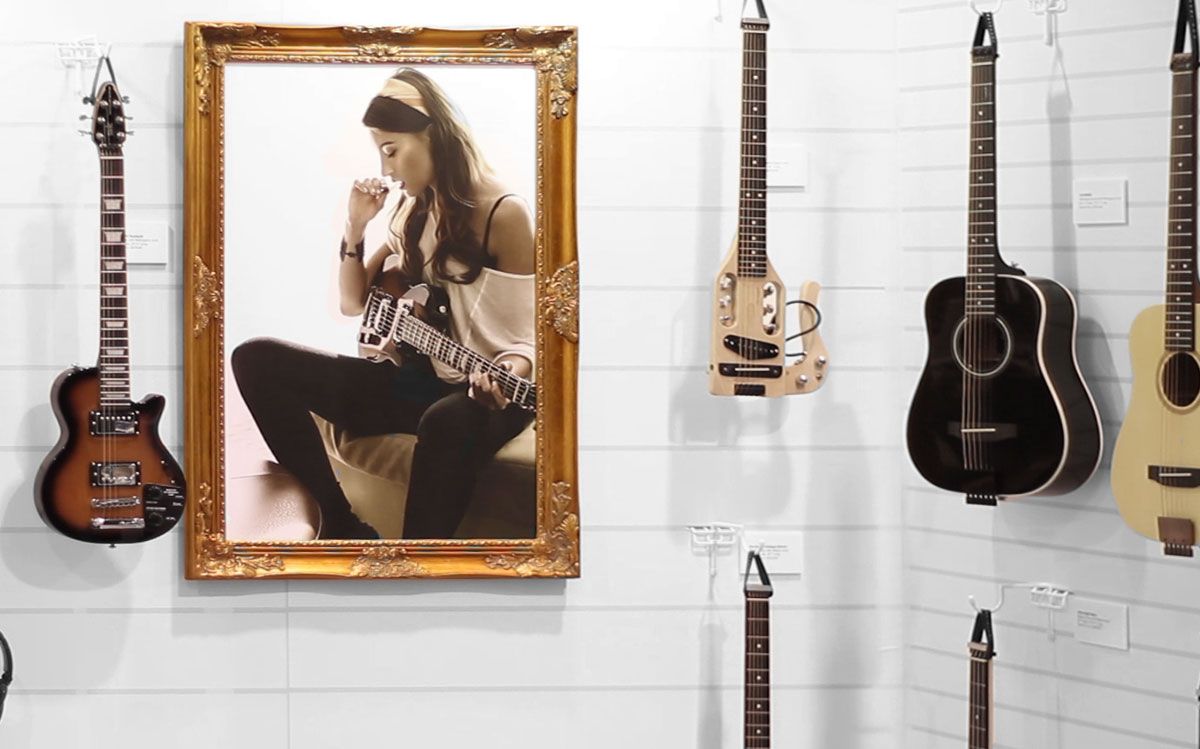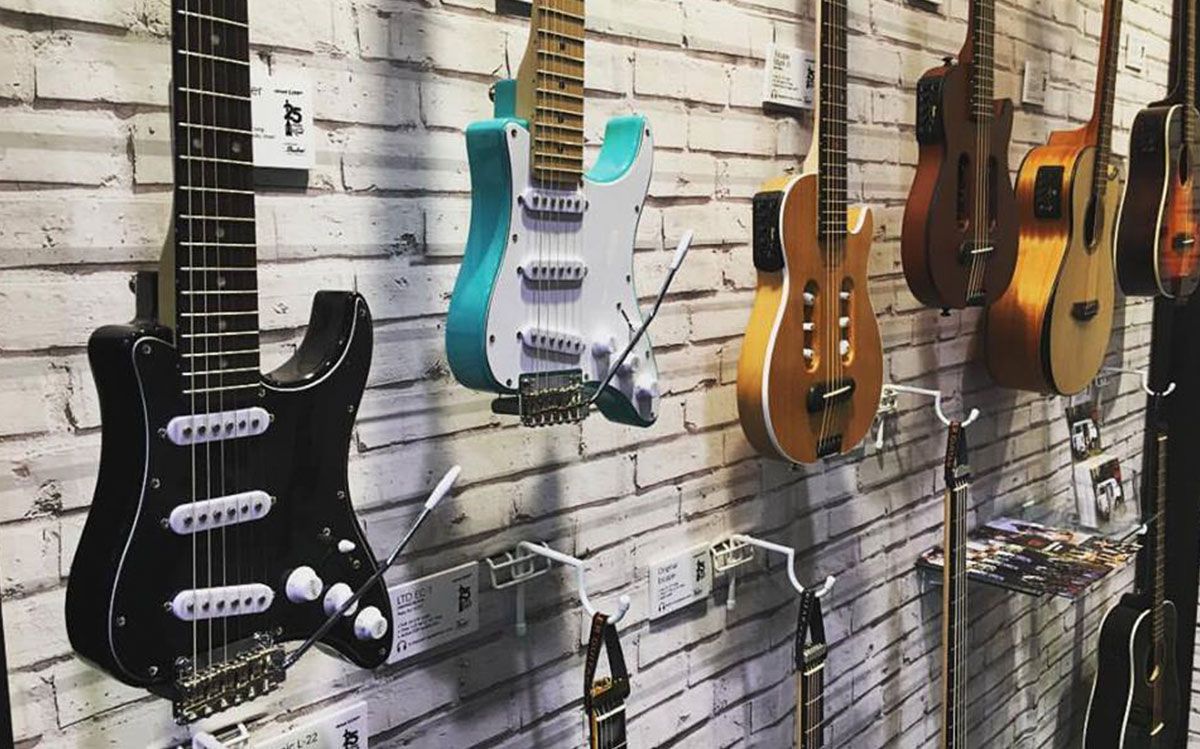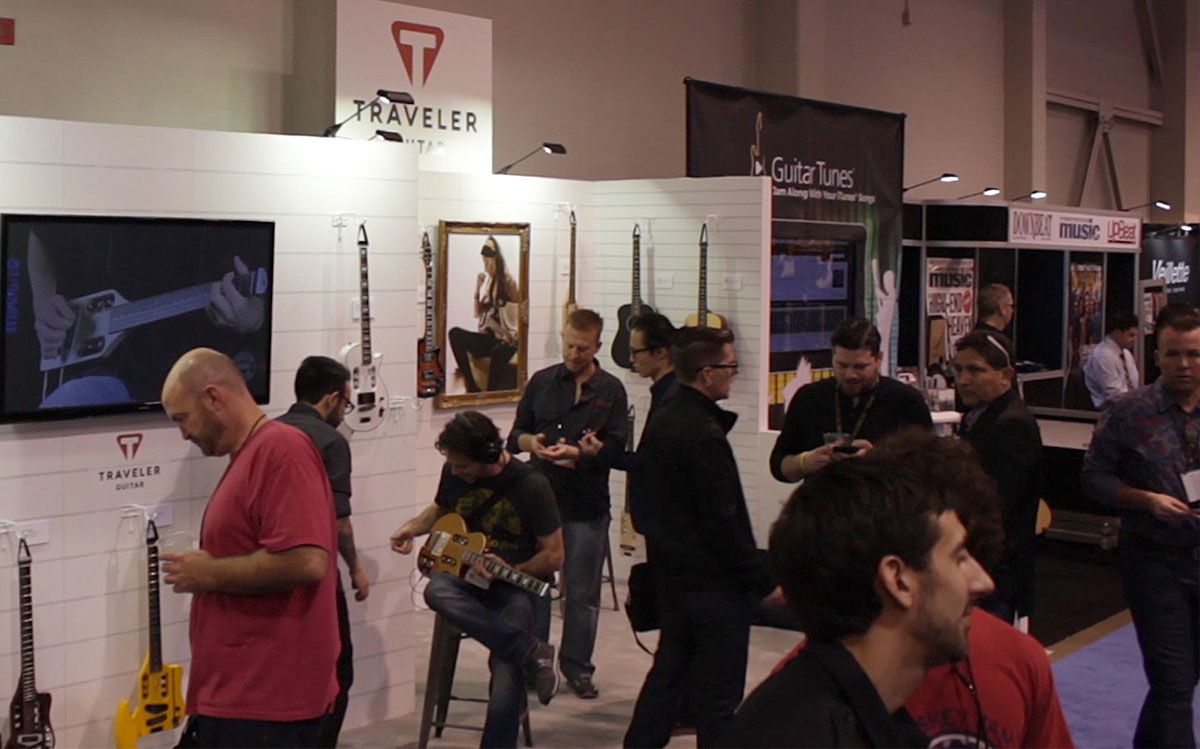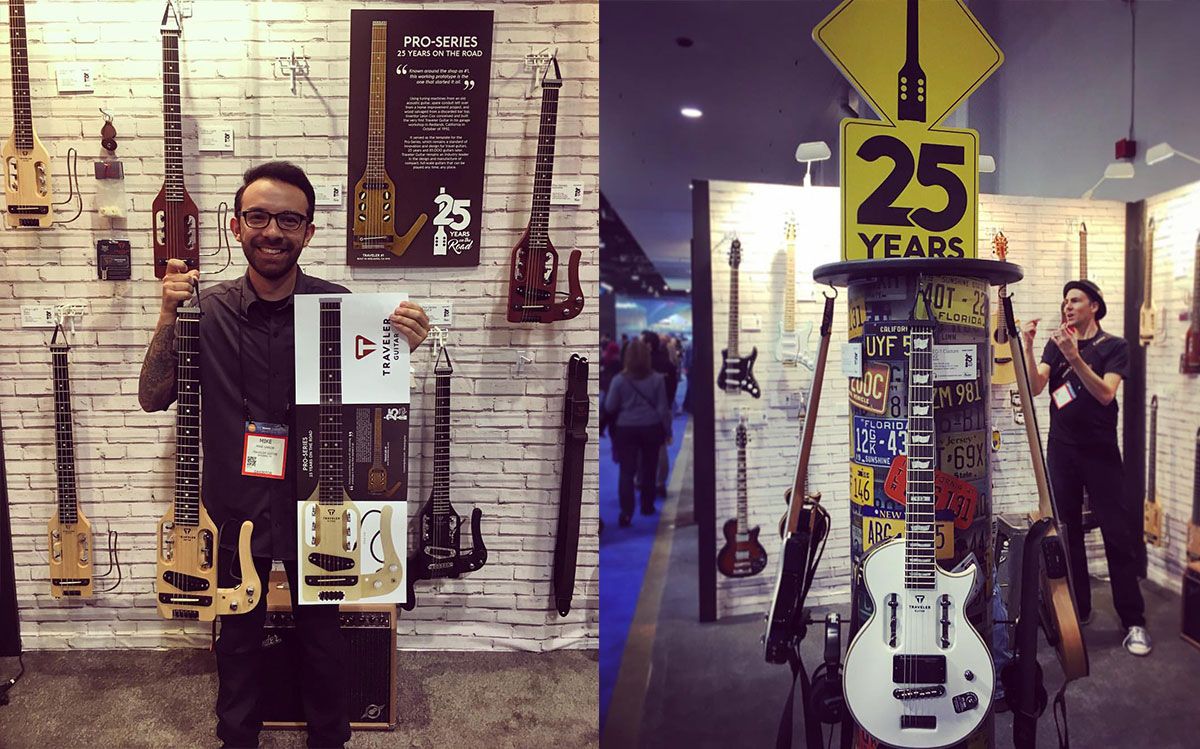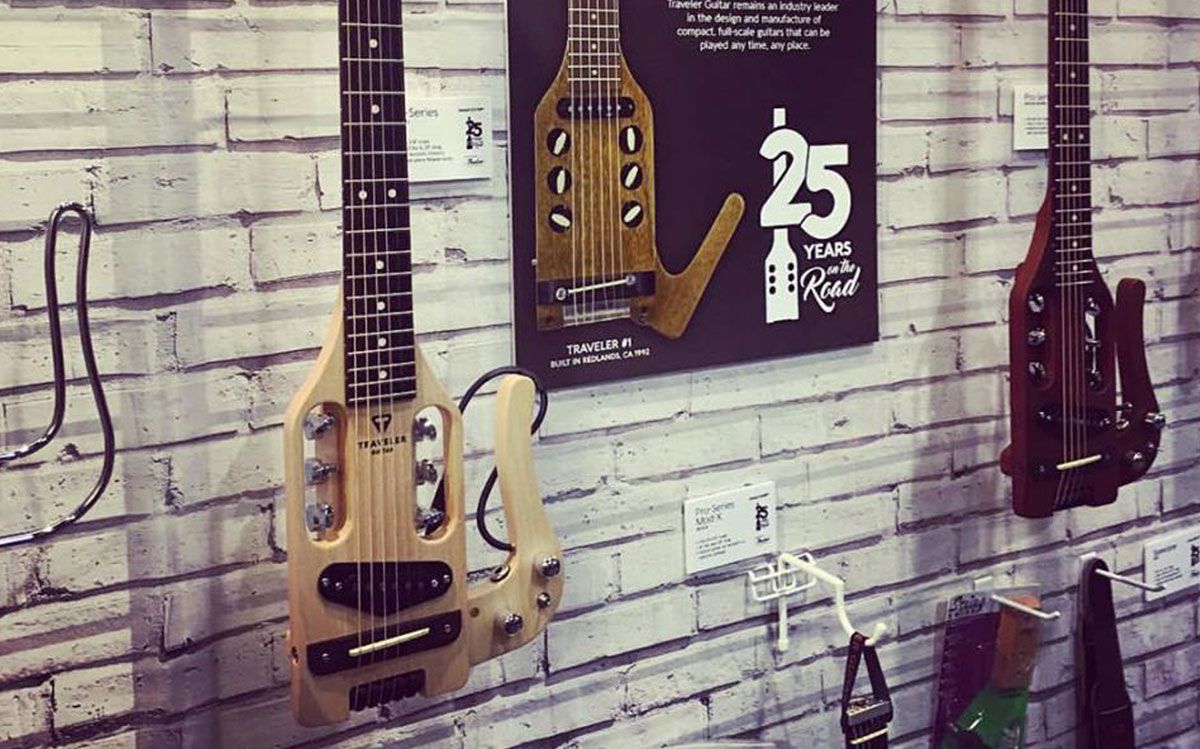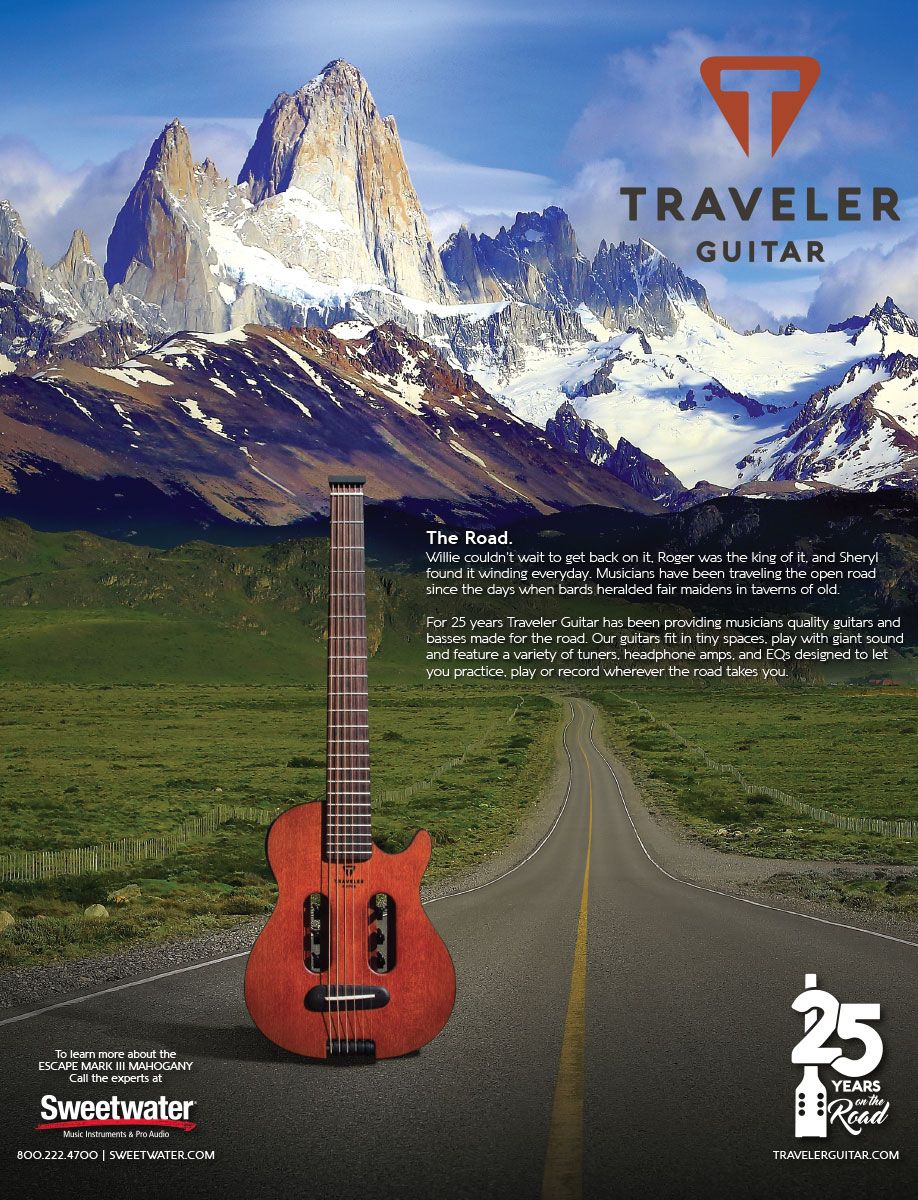 The Road
Willie couldn't wait to get back on it, Roger was the king of it, and Sheryl found it winding every day. Musicians have been traveling the open road since the days when bards heralded fair maidens in taverns of old.
For 25 years Traveler Guitar has been providing musicians quality guitars and basses made for the road. Our guitars t in tiny spaces, play with giant sound and feature a variety of tuners, headphone amps, and EQs designed to let you practice, play or record wherever the road takes you.
Traveler Acoustic CL-3EQ
It's not every day you get to help design a guitar. Zander has been playing guitar most of his life on stage and in the studio. When our client asked for a few ideas for a headstock for their newest acoustic guitar we had to play along. This was the first Traveler Guitar to bear our new logo, the headstock, an unusual feature for Traveler Guitars, was designed, by us, to promote the new brand on the flagship acoustic.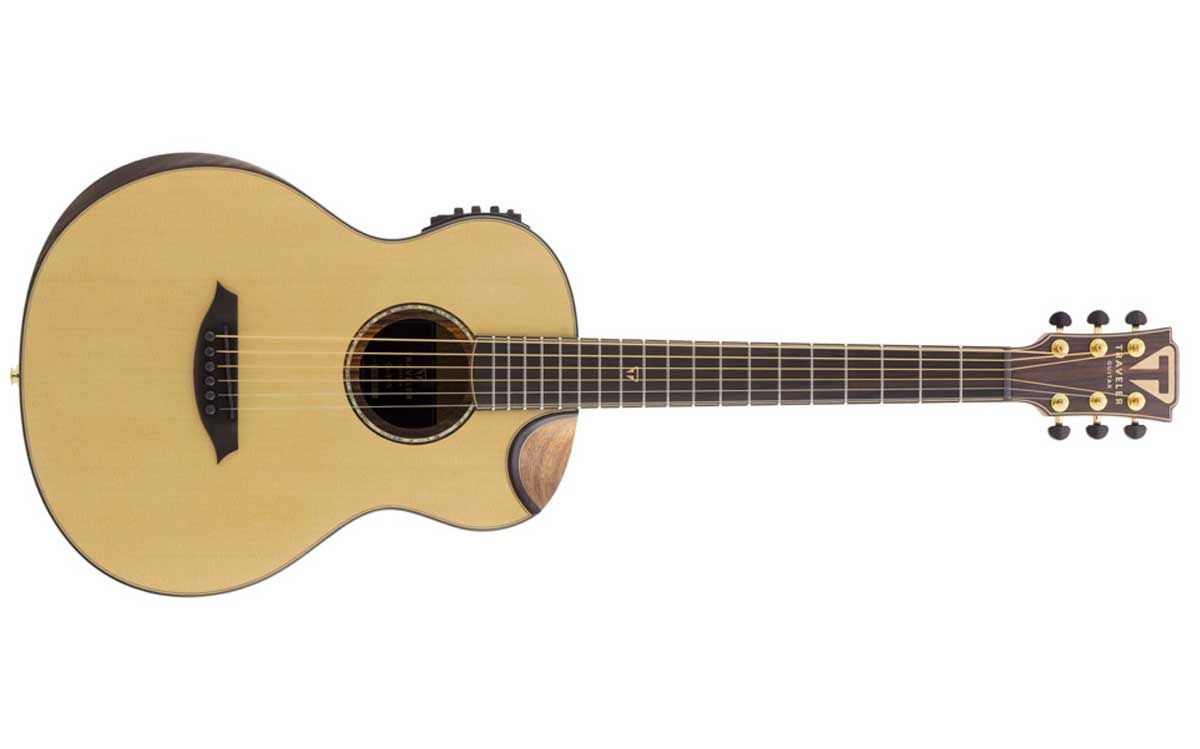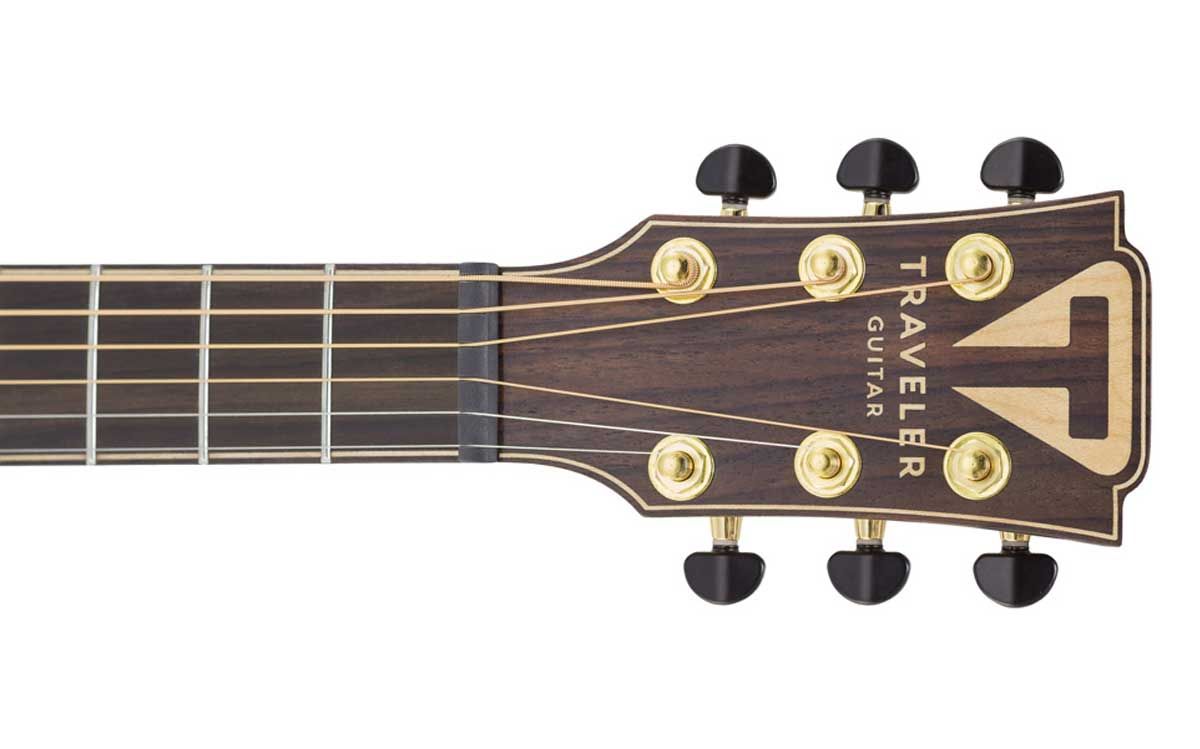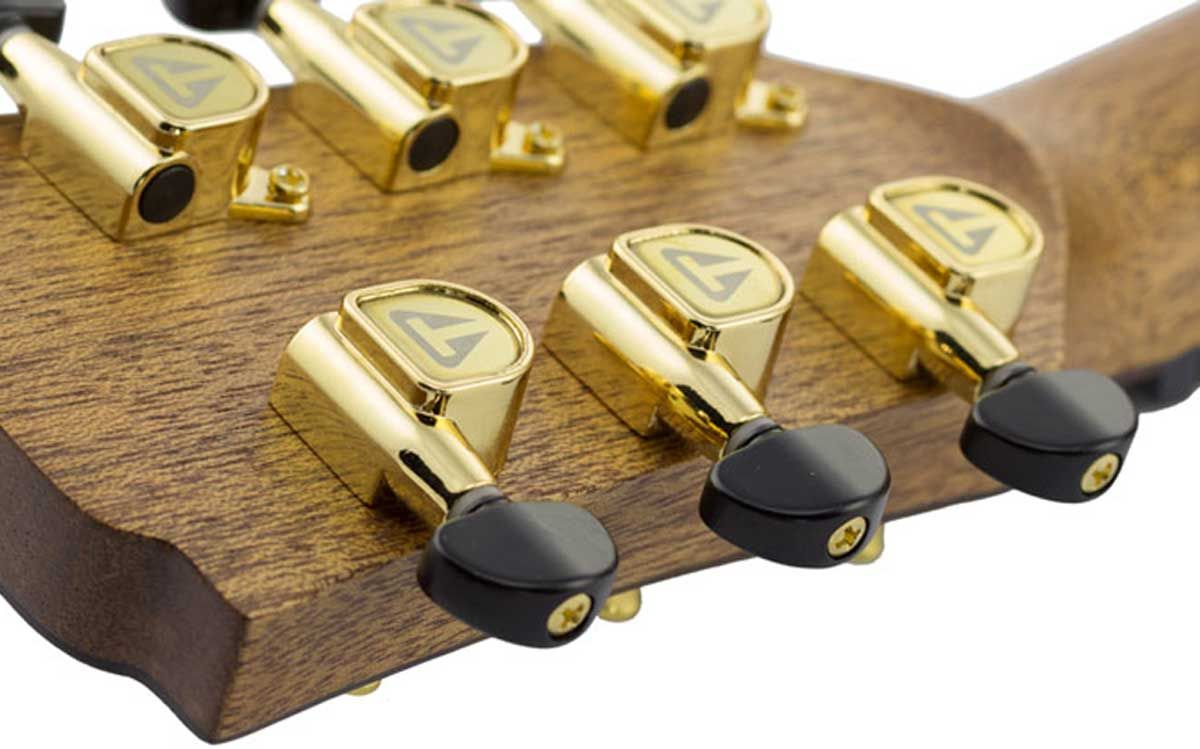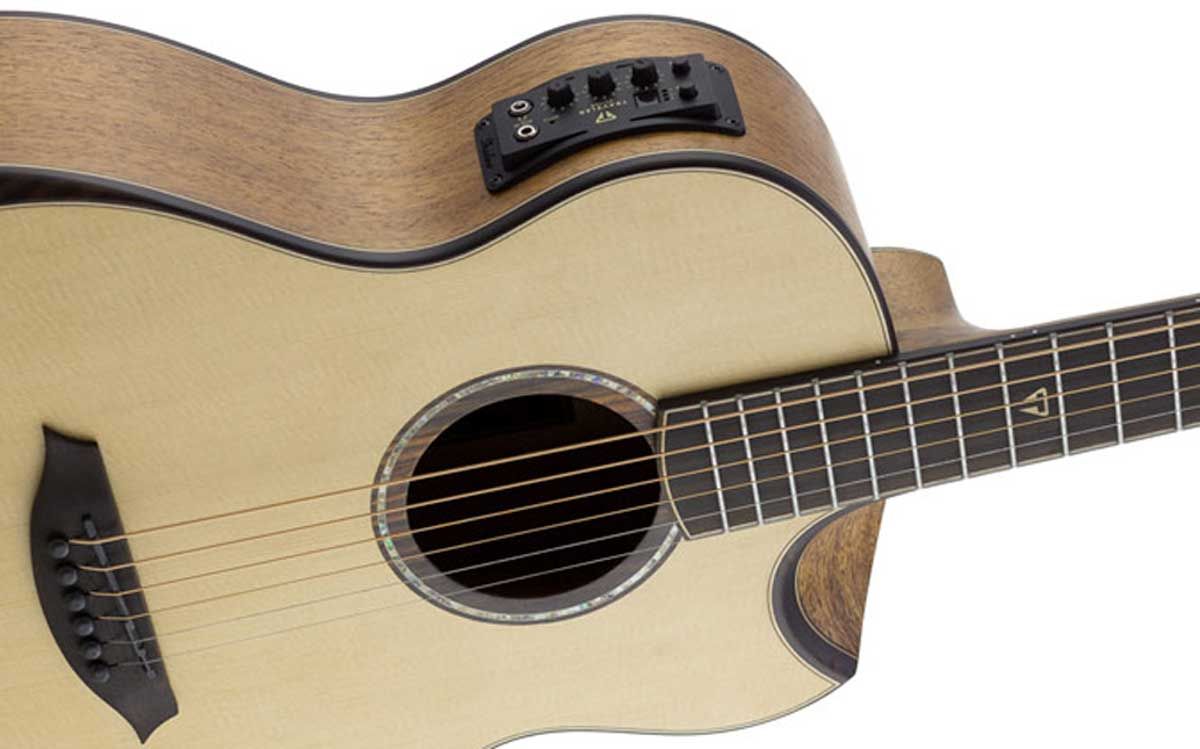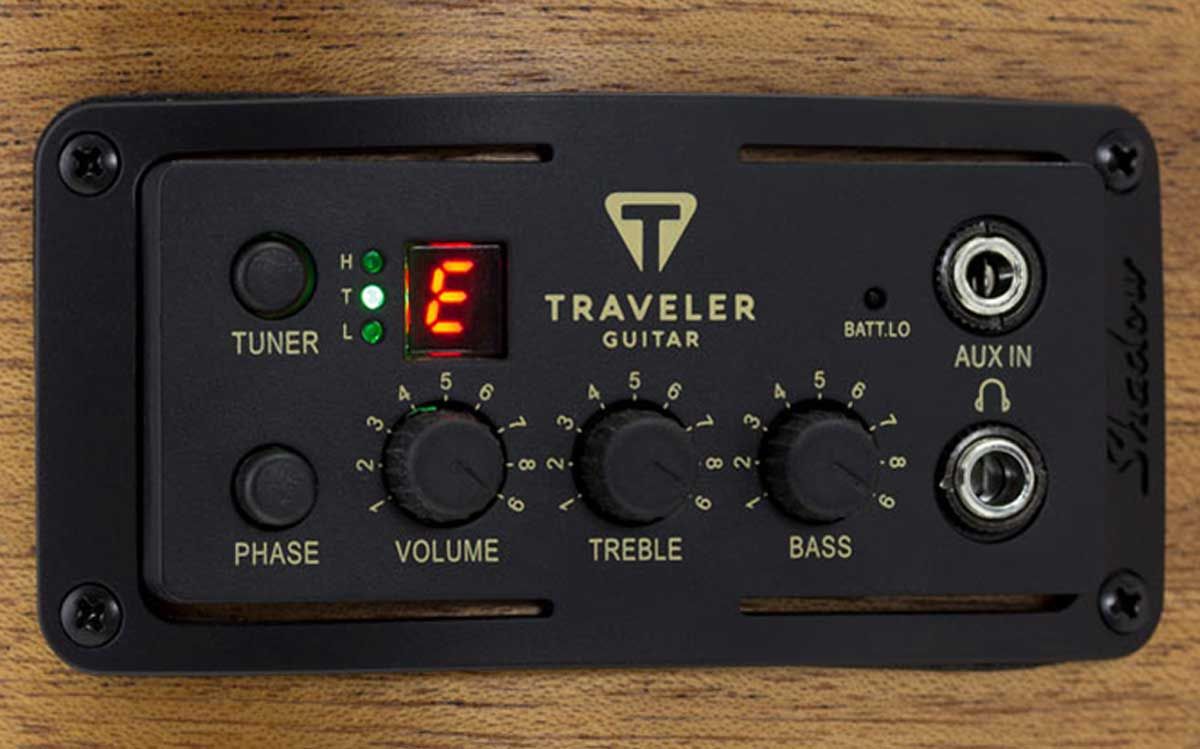 Web Ready
The basis for any great website is photography. Over the last few years, we have built a portfolio of lifestyle photography for Traveler Guitar across many locations. We have also helped build an internal product photo studio that shoots and masks the guitars as they are approved for sale. We started our e-commerce with restocks and lightly damaged stock, but quickly expanded to a complete store that accounts for an ever-growing portion of Traveler Guitar's overall revenue.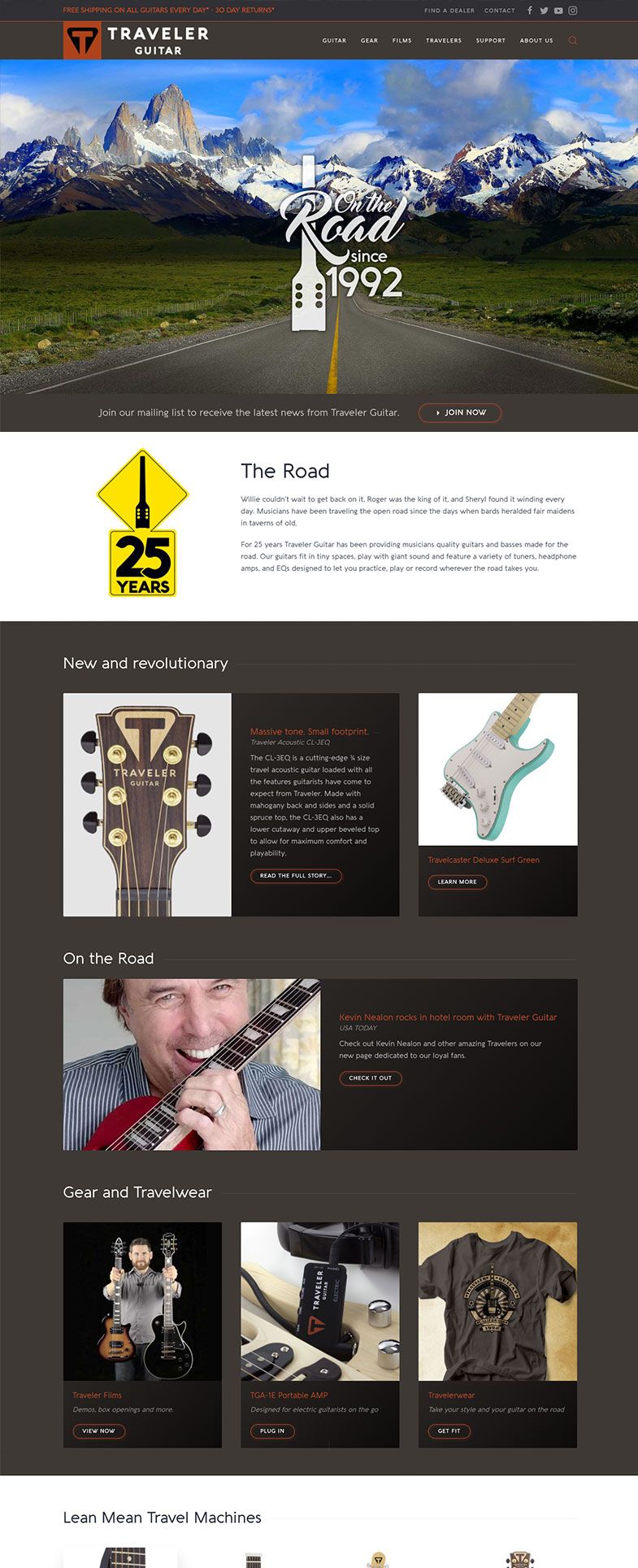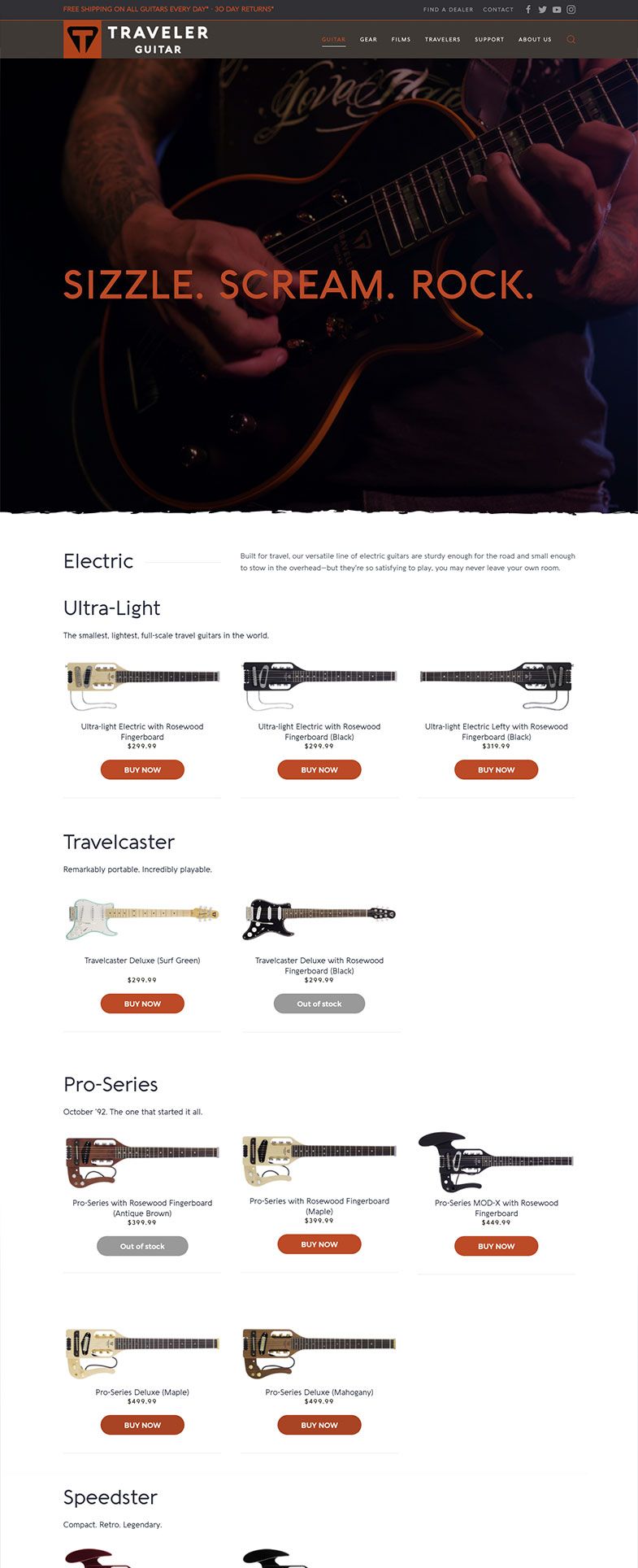 ---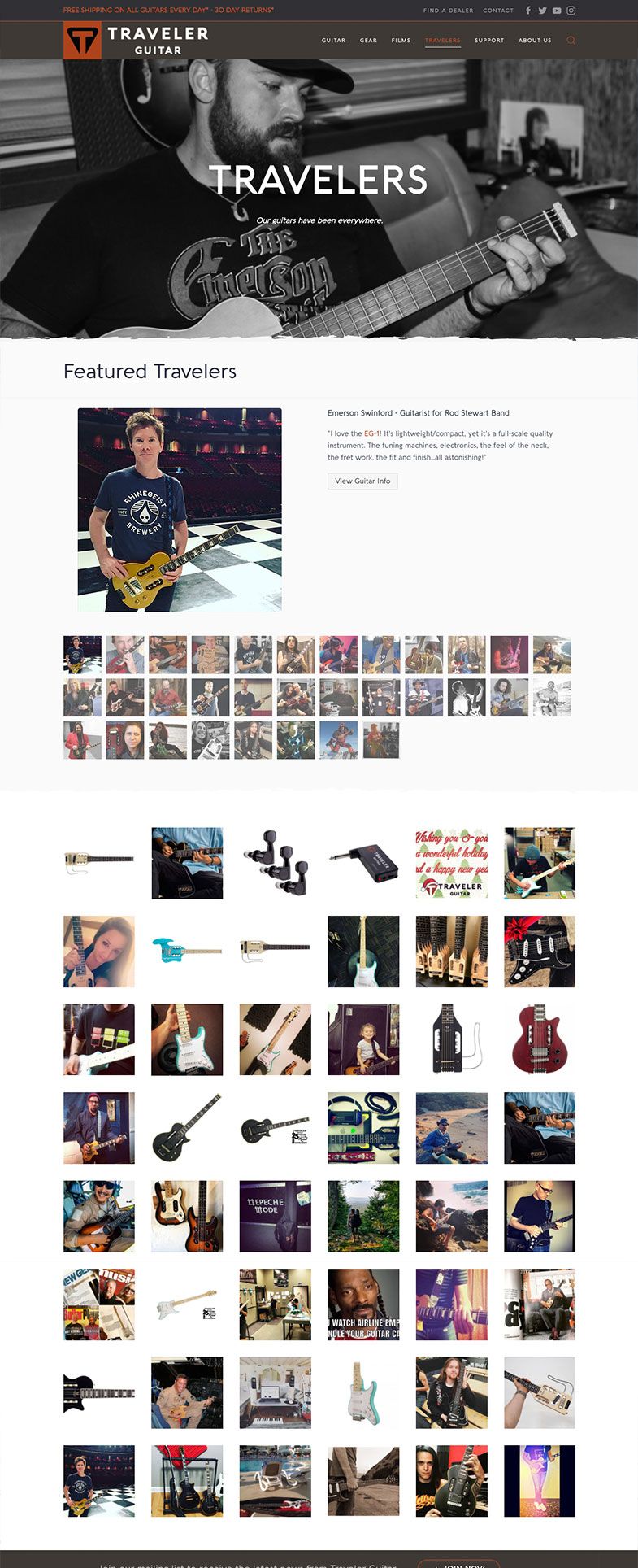 The Win
We've shown sustainable growth during the last five years, and recently finished their best sales year on record. Recently Traveler acquired U.S. distribution rights for Shadow Electronics and we are building that brand in a similar manner.
Services for Traveler Guitar
Strategy

Brand

Photography

Print
Video

Copywriting

Tradeshow

Web Design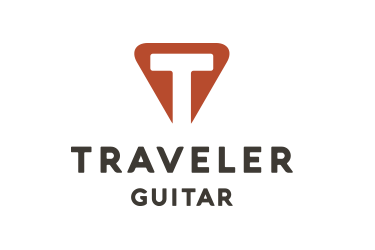 Partner notes
One of the most fun things about this brand is that very famous people both musicians and non-musicians send our client videos of them playing their Traveler Guitars in the most epic places.
This is one of the few clients we steer away from paid endorsements, just because they have so many authentic endorsements form tour busses, living rooms, and on vacation sent to us by some pretty amazing folks. That's how you know you're advertising an amazing product.